The next meeting of the Parish Council will take place on Tuesday May 16th at 7.30pm At St Samson's Church at South Hill. The Agenda for this meeting can be found on the Parish Council Meetings page.
South Hill Parish Hall
Work to install a Ground Source Heat Pump and a new floor at the Parish Hall in Golberdon has now started. This is a much needed refurbishment and modernisation project which will improve one of the main Parish assets. Grant funding has been obtained to cover the costs of the project and so no money has been added to the precept to meet this expenditure. This does mean that the Hall will be closed to the public for the course of the project which started on April 1st. There is also a small amount of external ground works required for the heating system and this will involve closing the recreation field whilst trenches are dug and pipes installed. Therefore, the April Parish Council meeting will be held at St Sampsons Church as stated above. Please get in touch if you have any questions.
Footpaths
Councillor Andrew Budd has been doing sterling work getting the insurance and materials in place for us to maintain the footpaths and public rights of way around the Parish. Now that this has been accomplished we will be looking for a group of volunteers to assist the council in making the necessary repairs and improvements. Any volunteers should contact Councillor Budd to register their interest,
Community Benefit Fund
The latest instalment of the Community Benefit Fund from the Trefinnick Solar Farm has now been received by the Parish Council. The Council are inviting any residents of the Parish to contact the Parish Council meeting and put forward their ideas of how these funds could be spent. There are various rules regarding how the funds can be spent:
to use the Community Benefit Payment for charitable, educational, environmental, amenity or other appropriate purposes within the areas of the Community and, wherever possible, to apply the Community Benefit Payment towards the promotion of sustainable energy and uses
not to use the Community Benefit Payment for political, religious, entertainment or hospitality purposes, or for any purpose adverse to the Operator's interest in the scheme
The final decision on how these funds will be allocated lies with the Parish Council.
Redmoor Mine
The latest results for the exploration drilling at Redmoor Mine have now been published and available to read here. Strategic Minerals Plc have been very encouraged by these Final Assay Results and we can expect an update on the plans late in the first quarter of the year.
There is more information available on the Strategic Minerals website www.strategicminerals.net and the NAE website www.nae.net.au.
South Hill is a small rural parish in South East Cornwall. It covers an area of 1,301 hectares. The River Lynher, to the west, forms part of the parish boundary. The town of Callington is 5 km to the east.

The main village is Golberdon with smaller settlements at South Hill, Maders, Trevigo, Trewoodloe and Mornick.

Part of the village of Bray Shop is in South Hill Parish. There are several other clusters of houses and individual properties throughout the Parish. Most of the land is farmland.

St Sampsonís Church is at South Hill, The Parish Hall, Recreation Field and Allotment Field are in Golberdon. There is a also a football pitch and a childrenís play area.

†††††††††††††††††††††††††††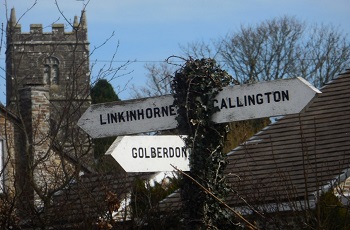 †