Fencing
Tenders are being sought for the fencing of the new community orchard / alltoments. Please contact the parish clerk for details. Closing date 17th June 2022. .
Footpaths
Councillor Andrew Budd has been doing sterling work getting the insurance and materials in place for us to maintain the footpaths and public rights of way around the Parish. Now that this has been accomplished we will be looking for a group of volunteers to assist the council in making the necessary repairs and improvements. Any volunteers should contact Councillor Budd to register their interest,
Community Benefit Fund
The Community Benefit Fund is a sum of money that South Hill Parish receives from the Solar Farm development at Trefinnick Solar Farm. The Council are inviting any residents of the Parish to contact the Parish Council either by email or coming to one of the monthly meetings and put forward their ideas of how to put these funds to use. There are various rules regarding how the funds can be spent:
to use the Community Benefit Payment for charitable, educational, environmental, amenity or other appropriate purposes within the areas of the Community and, wherever possible, to apply the Community Benefit Payment towards the promotion of sustainable energy and uses
not to use the Community Benefit Payment for political, religious, entertainment or hospitality purposes, or for any purpose adverse to the Operator's interest in the scheme
The final decision on how these funds will be allocated lies with the Parish Council.
Parish Council
The Parish Council AGM was recently held, Cllr D Smith was voted in as Chairman with Cllr C Samuel voted in as Vice-Chair. All Councillor information and contact details can be seen on the Councillors page. Meetings are held monthly on the third Tuesday every month except August. There is a 30 minute public session at the beginning of every meeting to allow parishioners to share their views and ask any questions.. Please see the Meetings tab for the agenda and previous meeting minutes.
South Hill is a small rural parish in South East Cornwall. It covers an area of 1,301 hectares. The River Lynher, to the west, forms part of the parish boundary. The town of Callington is 5 km to the east.

The main village is Golberdon with smaller settlements at South Hill, Maders, Trevigo, Trewoodloe and Mornick.

Part of the village of Bray Shop is in South Hill Parish. There are several other clusters of houses and individual properties throughout the Parish. Most of the land is farmland.

St Sampsonís Church is at South Hill, The Parish Hall, Recreation Field and Allotment Field are in Golberdon. There is a also a football pitch and a childrenís play area.

†††††††††††††††††††††††††††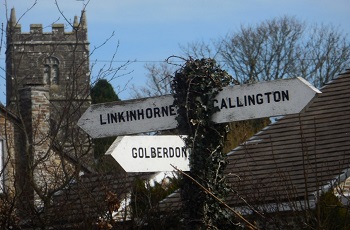 †