The next meeting of the Parish Council will take place on Tuesday December 18th at 7.30pm in the Parish Hall at Golberdon. The Agenda for this meeting can be found on the Parish Council Meetings page.
South Hill Mission Statement and Tender
South Hill Parish Council are now asking for tenders for the maintenance of the Recreation Field and the Play Area. The tender forms can be accessed by clicking on the relevant links above (the underlined words). Tenders will be accepted individually or for both elements. Applications should be submitted to the Clerk of the Council by January 25th
Parish Footpaths
Councillor Andrew Budd has been doing sterling work getting the insurance and materials in place for us to maintain the footpaths and public rights of way around the Parish. Now that this has been accomplished we will be looking for a group of volunteers to assist the council in making the necessary repairs and improvements. Any volunteers should contact Councillor Budd to register their interest,
Community Benefit Fund
The latest instalment of the Community Benefit Fund from the Trefinnick Solar Farm has now been received by the Parish Council. The Council are inviting any residents of the Parish to contact the Parish Council meeting and put forward their ideas of how these funds could be spent. There are various rules regarding how the funds can be spent:
to use the Community Benefit Payment for charitable, educational, environmental, amenity or other appropriate purposes within the areas of the Community and, wherever possible, to apply the Community Benefit Payment towards the promotion of sustainable energy and uses
not to use the Community Benefit Payment for political, religious, entertainment or hospitality purposes, or for any purpose adverse to the Operator's interest in the scheme
The final decision on how these funds will be allocated lies with the Parish Council.
Redmoor Mine
Three Public Display Meetings were held in Callington Town Hall at the beginning of May. The displays showed historical mining and Cornwall Resources' 2017 drilling locations and results alongside the proposed drilling for 2018. Around 90 people attended the displays and CRL were delighted with the general response which was very positive to the restarting of the mining programme in the Kelly Bray area.
A new General Permitted Development Order has been approved by Cornwall Council for a further 6 months of exploration drilling. The drilling started in June along Redmoor Road in a field where drilling had previously occurred last year.
There is more information available on the Strategic Minerals website www.strategicminerals.net and the NAE website www.nae.net.au.
South Hill is a small rural parish in South East Cornwall. It covers an area of 1,301 hectares. The River Lynher, to the west, forms part of the parish boundary. The town of Callington is 5 km to the east.

The main village is Golberdon with smaller settlements at South Hill, Maders, Trevigo, Trewoodloe and Mornick.

Part of the village of Bray Shop is in South Hill Parish. There are several other clusters of houses and individual properties throughout the Parish. Most of the land is farmland.

St Sampsonís Church is at South Hill, The Parish Hall, Recreation Field and Allotment Field are in Golberdon. There is a also a football pitch and a childrenís play area.

†††††††††††††††††††††††††††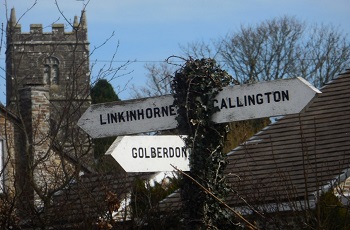 †